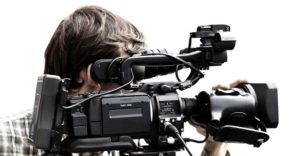 Sky Rocket Your Business To The Front Page Of Google & Over 2 Million Google Display Network sites that reach over 90% of Internet users worldwide With Your Own Web, T.V. & Movie Theater/Cinema Ready Tailor Made Video Commercial.
Video Ads Work.
Video is a great way to make a genuine connection with potential customers. Videos teach us, inspire us, and make us laugh. We share them with friends and talk about them long after we're done watching.
YouTube is the second largest search engine in the world and is owned byGoogle, the largest! When you search on Google, you will notice that sites with video content will appear higher up on the first page of search results. That is because Google wants video content to as possible giving small business the opportunity to promote their products and services through Sight, Sound & Motion!
Where your ad will appear
Your video ad will play before appropriate YouTube videos, and may also be suggested in the sidebar of the site's search and watch pages, Google main search page and an array of relevant display sites in the Google Display Network!
The Google Display Network
The Google Display Ad Network is by far, the largest global network vastly reaching OVER 90% of internet users worldwide, with MORE than a TRILLION impressions served to OVER 1 BILLION users EVERY MONTH!
Google's powerful combination of Placement, Contextual AND Audience Targeting helps you find, reach and connect with your audience wherever they may be on BOTH search AND display networks!
Google Display Ads communicate across ALL devices and Media Platforms, featuring an effective combination of Placement, Contextual and Audience Targeting. Reach AND Connect with your audience more efficiently than ever before.
Grow Your Business with GYB on YouTube Google & Google's Display Network
Video advertising helps you connect with new customers by telling a compelling story about your business.
"Search Network with Display Select" is a new campaign type that helps you reach additional customers – compared to "Search Network only" campaigns – as they search and visit sites across the web. Your ads can appear when potential customers search for terms on Google search and search partner sites that match your keywords. They can also appear on relevant pages across the web on the Google Display Network, which reaches 90% of Internet users worldwide and includes more than 2 million publisher sites like nytimes.com and weather.com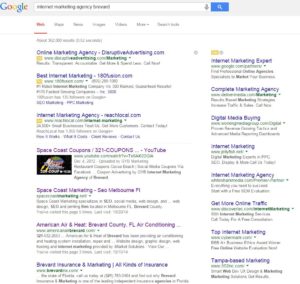 Save OVER $1000
with over 60% OFF Video Commercial Filming & Production!
BOOK NOW!!!!
321-392-3132
Production fees include live shooting of the commercial, Editing, Script, Voice-Over Artist Fees, Background Music Royalty Fees, S.E.O. Keywords Embedded into Video, Sound Effects, High Definition, T.V. and Theater Ready Versions. Hosted on YouTube for the Google Search & Display Networks.